Tails & Tales at the Library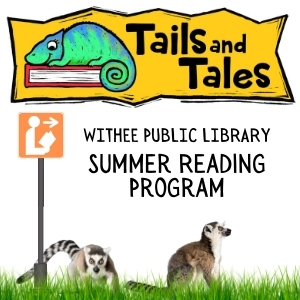 Reading Program
Pick up a reading log and stickers.
Put a sticker on the reading log for every book you read.
Read ten books, bring your sheet in to receive a free book!
Read 50 books and receie 3 books
Adopt a Pet
We have a variety of stuffed animals in need of a home. You will recive an adoption certificate at the checkout.
Count the Bananas
Win a prize by counting the scattered bananas in the Kids Room.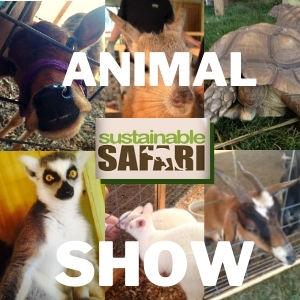 Sustainable Safari Animal Show
June 16 at 10am, Withee Elementary School
Open to the public
Sustainable Safari will display animals, discussing their history, and allow limited interactions during the performance.
Please be courteous and wear a mask upon entering the building.
Harry Potter Facemasks
Check out Harry Potter movies or books and get a mask!
Building Hours 
Mon, Tues, Thurs, & Fri
Open from 10am-4:30pm
Saturday 10am-1:30pm
Sunday Closed